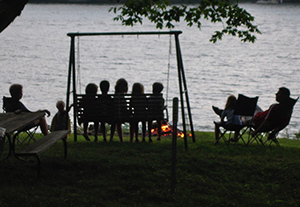 Family medicine refers to a specialty of medical practice focused on providing general care for all members of a family. Choosing a family medicine doctor is very important, as most medical visits from issues large to small are done through a family medicine practice.
Do you need a new family medicine doctor in your area? Call (740) 439-3515 or request more information online
WHAT IS FAMILY MEDICINE?
Family medicine doctors receive training in almost every area of medicine. This is done so that they can accurately diagnose and treat a variety of acute illnesses and injuries. Family medicine doctors are also specially trained to help their patients deal with chronic disease. Some of the issues commonly treated by a family medicine doctor include:
Common colds
Influenza
Minor injuries (Cuts, scrapes and bruises)
Infections
Dehydration
Depression / Anxiety
Weight gain
Upset stomach
Diabetes
Common services offered by family medicine doctors include:
Vaccinations
Acute care
Chronic disease management
Physical exams
School / sports physicals
Blood testing
Urine testing
Echocardiogram
Specialist referrals
As with the conditions, the types of treatments offered by a family medicine doctor will vary.
DO I NEED A FAMILY MEDICINE DOCTOR?
Every person should have a family doctor. A family medicine doctor provides a stable source for medical information and an office that can be visited for problems both large and small. As the name implies, an important part of family medicine is treating the entire family.
SCHEDULE A CONSULTATION TODAY
Are you trying to find a new family medicine doctor in your area? Go with a trusted, local medical professional. Call (740) 439-3515 or request more information online to schedule a consultation.