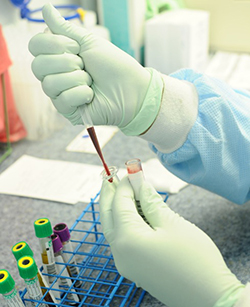 Our state-of-the-art diagnostic equipment means that most laboratory services and other tests and procedures can be performed on-site, offering you more convenient and efficient health care.
We offer the following services:
Full Laboratory allowing us to do almost all blood and urine testing on site
Anti-Coagulation Clinic for monitoring the safety and effectiveness of your blood-thinners
Holter Monitor to evaluate your heart rhythm over 24 hours
Ultrasound tests to image your heart, carotid arteries, thyroid, gallbladder, aorta, leg circulation, and others
Lung Function Testing
EKGs to evaluate your heart rhythm
DEXA scanning to determine the strength of your bones
Audiometry and Tympanometry to evaluate your hearing and ear drums
Certified Diabetes Educator for one-on-one diabetes counseling and education
Cryosurgery for managing unwanted skin conditions like warts and skin tags
Minor Surgical Procedures such as skin biopsies, mole removal, and drainage of abscesses
Certified Health Coach for weight loss and achieving optimal health with Take Shape for Life.
Professional Counseling: People to People is a local professional counseling agency that offers services to adults, children, families, and couples. Six Counties is a team of Behavioral Health Associates that offers outpatient counseling as well as psychological testing and medication management. Both agencies have professional counselors who will complete initial consultations at our office.