Diabetes Management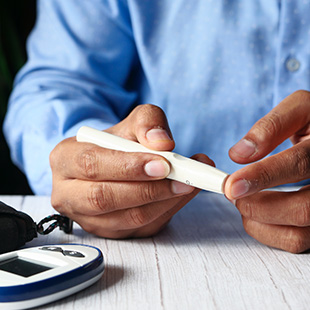 34.2 million Americans—just over 1 in 10—have diabetes.
88 million American adults—approximately 1 in 3—have prediabetes.
Our Diabetes Management program is led by Paula Bakos, RN, CDCES, who has been serving our patients at Medical Associates for almost 50 years!
Manage Your Diabetes
Through this program designed around education, we will empower you to better manage your condition and avoid diabetes-related illnesses and complications.
We can connect via face-to-face visits, virtual visits, or by phone.
We will help you with:
self monitoring of blood glucose
healthy eating and exercise to control your blood glucose
preventing complications
eye, dental, and foot care
what to do on sick days
how to handle travel
connection to community resources
Request Your Appointment Today!
To request your appointment, please call (740) 439-3515 or contact us online today!
---
Our Location