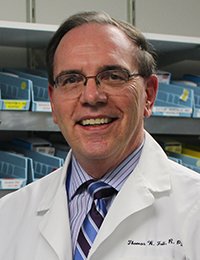 Since 2017, Medical Associates of Cambridge, Inc. has been participating in Comprehensive Primary Care Plus (CPC+), a novel primary care system that strives to achieve better care, smarter spending, and healthier patients. This means that our team provides longer and more flexible hours, coordinates care with patients' other health care providers, better engages patients and caregivers in managing their own care, and provides individualized, enhanced care for patients living with multiple chronic diseases and higher needs.
Our next phase in this transformation is partnership with a pharmacist for Comprehensive Medication Management. Please welcome Tom Foti, RPh to our team to lead this program.
Tom Foti obtained his Pharmacy degree from the University of Cincinnati in 1974. His most recent experience was the position of Assistant Director of Pharmacy at Southeastern Ohio Medical Center. During his tenure, he organized and participated in clinical rounds, aided in medication selection, and instructed pharmacy students on proper dosing and counseling instructions for discharged patients. He is a former Fellow of the American Society of Consultant Pharmacists and practiced within nursing home and long term care facilities. A significant area of interest is the treatment of Alzheimer's Disease. Working with the Alzheimer's Association and Nursing Homes, he has presented programs to patients, caregivers, and professional staff about the diagnosis and treatment of this disease. Tom was recognized by Southeastern Med with the Keller Quality Care Award in 2013 for leadership in introducing new programs to the institution and he was also honored by being nominated for the Ohio Hospital Caregiver of the Year award in 2015. He continues his association with the Ohio Colleges of Pharmacy by helping to develop continuing education programs for tomorrow's pharmacists.
Our goal with CMM is to better serve the pharmacy needs of our patients, including those who:
Have recently been hospitalized or left the Emergency Room or a nursing home
Take high-risk medications
Have not achieved their therapy goals
Are experiencing significant side effects from their medications
Have difficulty understanding and following their medication regimen
Working with your primary care provider and care team here at Medical Associates, Tom will review our patients' medication regimens and help create care plans so you have more effective, safer, and more affordable medication regimens. Please join us in welcoming Tom Foti, RPh to our team.
---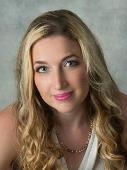 Medical Associates of Cambridge is expanding our services to include Infectious Disease consultations and a Hepatitis C clinic. Rebecca Brauch, MD is an internal medicine physician who completed undergraduate studies in Biology at the University of Kentucky and received her medical degree at the University of Louisville. She completed her internal medicine training at Cleveland Clinic Akron General and proceeded with two years of Infectious Disease training at the University of Florida. Her professional memberships include: American College of Physicians, American Medical Association, and Infectious Diseases Society of America.
Dr. Brauch has a special interest in infectious diseases and sees patients for infectious disease consultations for inpatients at Southeastern Ohio Regional Medical Center and for outpatients at Medical Associates of Cambridge, Inc. Additionally, she has a particular interest in both HIV and hepatitis C evaluation and managment. She had excellent teaching in HIV and hepatitis from multiple physicians at the University of Florida including Dr. Gary Wang, Dr. Jennifer Janelle, and Dr. Kartik Cherabuddi. She also recently attended Evolving Strategies in Hepatitis C Management held by the International Antiviral Society at the University of Louisville School of Medicine. She is interested in serving the region by accepting and treating patients with these conditions.
To request a consultation by Dr. Brauch, please call Medical Associates of Cambridge at 740-439-3515 or email at callcenter@medicalassociatescare.com of contact us at our website, www.medicalassociatescare.com.