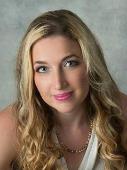 Medical Associates of Cambridge is expanding our services to include Infectious Disease consultations and a Hepatitis C clinic. Rebecca Brauch, MD is an internal medicine physician who completed undergraduate studies in Biology at the University of Kentucky and received her medical degree at the University of Louisville. She completed her internal medicine training at Cleveland Clinic Akron General and proceeded with two years of Infectious Disease training at the University of Florida. Her professional memberships include: American College of Physicians, American Medical Association, and Infectious Diseases Society of America.
Dr. Brauch has a special interest in infectious diseases and sees patients for infectious disease consultations for inpatients at Southeastern Ohio Regional Medical Center and for outpatients at Medical Associates of Cambridge, Inc. Additionally, she has a particular interest in both HIV and hepatitis C evaluation and managment. She had excellent teaching in HIV and hepatitis from multiple physicians at the University of Florida including Dr. Gary Wang, Dr. Jennifer Janelle, and Dr. Kartik Cherabuddi. She also recently attended Evolving Strategies in Hepatitis C Management held by the International Antiviral Society at the University of Louisville School of Medicine. She is interested in serving the region by accepting and treating patients with these conditions.
To request a consultation by Dr. Brauch, please call Medical Associates of Cambridge at 740-439-3515 or email at callcenter@medicalassociatescare.com of contact us at our website, www.medicalassociatescare.com.